Accessories for entrance doors
Knob-handles and hand-rails used for entrance doors stand out for great aesthetic qualities as well as functionality and durability. They give the option to match them with the door and building colors thanks to the various colors.
door handle (brown)
door handle for roller shutter (brown)
door handle for roller shutter (silver)
door handle for roller shutter (white)
door handle (olive)
door handle (silver)
door handle (white)
Door knob (brown)
Door knob (olive)
Door knob (silver)
Door knob (white)
Door threshold
Entrance door hinge
M2 door rail (brown)
M2 door rail (silver)
M2 door rail (white)
P45 door rail (stainless steel)
Q45R door rail (stainless steel)
DRUTEX, with over 20 years of experience in production of composite glass, has a very wide offer of glass that may equip your windows and doors. They fulfill strict requirements regarding energy efficiency and sound insulation. The offer also includes safe, anti-theft, sun screening glass, as well as glass with low transparency. There is also an option to apply polycarbonate and fillings.
33.1 safety
33.2 ("safety") matt film
Antisol brown 4
Antisol brown 6
chinchilla white 4
Float 4
Float 6
Ornament (109) 4
Ornament Delta 4
Ornament Royal King 4
Ornament Silvit 4
ornament - stripes 4
Reflektofloat brown 6
Grills - make windows look elegant and unique. Their application gives windows individual, unique character.
We offer solutions that apply a plastic frame. They increase energy savings and ensure healthy and comfortable microclimate in the rooms. The window temperature on the inside between the frame and the composite glass increases; as a result, steam condensation on the edge of the glass is reduced (minimizing thermal bridge).
Plastic frames
Drutex offer of PVC doors includes original panel systems in a wide color range. Well-devised structure of the 36-mm thick door panels determines their high quality. Inside there are two layers of polyurethane foam divided by 1-mm aluminum sheet, which guarantees high functional properties, energy efficiency and it ensures long useful life. The 32-mm thick composite glass that are applied in specific models of Drutex door panels are exclusively own-produced.
PVC sandwich panel
input panel
PVC sandwich panel
Model 1
PVC sandwich panel
Model 2
PVC sandwich panel
Model 3
PVC sandwich panel
Model 3
PVC sandwich panel
Model 4
PVC sandwich panel
Model 5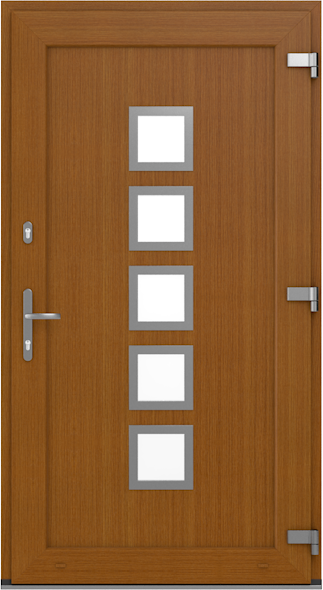 PVC sandwich panel
Model 6
PVC sandwich panel
Model 7
PVC sandwich panel
Model 8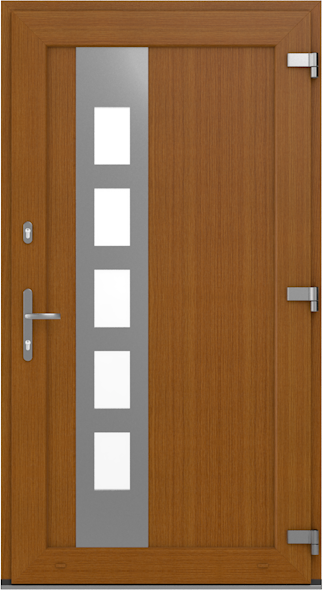 PVC sandwich panel
Model 9
PVC sandwich panel
Model 10
PVC sandwich panel
Model 11
PVC sandwich panel
Model 12
PVC sandwich panel
Model 13
PVC sandwich panel
Model 14